How to bypass disney circle. Review: Circle with Disney Parental Control and Internet Filtering System 2019-03-28
How to bypass disney circle
Rating: 9,3/10

167

reviews
How To Bypass Circle With Disney [Without Your Parents Knowing]
Create a passcode for the restrictions be sure to choose one your child won't be able to guess! Circle with Disney is a physical device your parents connect to the home router and use to watch every device on your home network. This wikiHow teaches you how to disable or bypass Circle by Disney's web filtering on an iPhone, iPad, Android, or on a computer. Users can block certain categories of apps and create lists of approved and blocked websites, but we all know that the internet changes daily. For example, while listening to Spotify on my computer, I did not see the visual ads yay! When my wife needs to go to there, this is what she sees: My wife can enter the password, choose 15, 30, or 60 minutes, and hit the Temporary Bypass page. Some devices would lose their identifying name for some reason and then reappear on my list as unknown device. When you pick a specific filter, you can see which specific apps it is allowing or disallowing by default and then override those if you so choose.
Next
How To Bypass Disney Circle
This means your internet connection is already filtered and controlled before it reaches your smartphone, tablet, computer, console, and any other device you use to get online. Really i'm just curious and want to figure out how to get around the Disney circle. Using mom or dad's phone to change the restrictions Having a pretty tight passcode on your phone helps, but sometimes I give my phone to my kids to play games or to do something else. Perhaps a child is grounded from their device for a time period, or maybe you just want to have some device-free family time. I often pause my laptop so the kids don't sneak it when I'm not looking and use it to watch Netflix or play AnimalJam. At teen level you can choose to filter Snapchat! For a faster connection, choose one close to your physical location. Upcoming connections include Social and Driving, which sound like very useful additions for those with teenagers.
Next
Disney circle, bypass with static ARP table?
Not only did I not like that they were still using the internet when their limits were up, they were using more data than normal. Using techniques favored by criminal hackers, it gives parents complete control over your access to the internet. This opens the app's info screen. How does Disney Circle work? Go through the list of apps and choose which ones you do not want your child accessing via data. This is exactly why dynamic filtering is so important. Circle is also available at major retailers like Walmart, Best Buy and Target. In addition to filtering content, Circle also supports several features to control screen time.
Next
Bypass Circle with Disney Parental Controls
But if you removed an iPhone, iPad, or Android, it won't be able to connect to the internet until you disable Circle Go from that device. This is all done using a very simple app and you can change settings at any time. Each user profile can be set to filter based on Platforms like Amazon, Netflix, Minecraft, etc. I was frustrated with how much energy it was taking to get my kids to follow the household rules regarding electronic devices. The other thing I have done is to put difficult passcodes on each computer, ipad, and phone that only my husband and I know.
Next
Disney circle, bypass with static ARP table?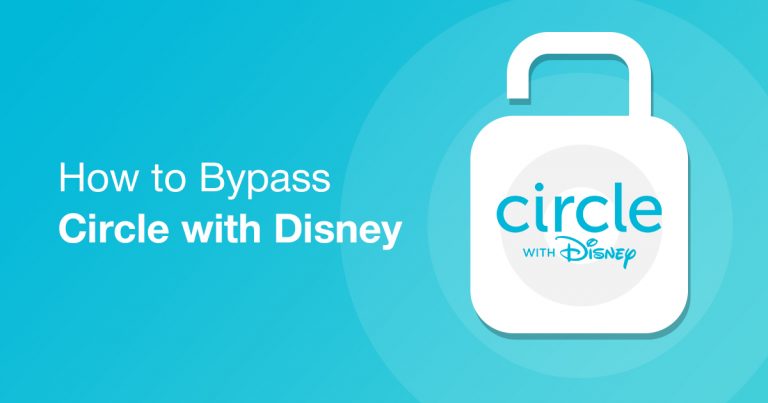 Kids can earn screen time by completing chores tracked using apps such as ChoreMonster, Mothershp, and Landra, and by meeting activity goals tracked with Misfit trackers, effectively turning screen time into a form of digital currency for kids. I have already written about our experience with the device here:. I confirmed with the Circle team that this is due to background activity as the phone or various apps refresh data or check for updates. For shared devices like a desktop computer, I chose not filter that device with Circle and I used the parental controls built into the operating system. In our speed tests, throughput over 802.
Next
Anyone know how to get around Disney Circle Internet blocking and still use the internet? : HomeNetworking
This is safe, as it is from a well-known University and Japan, it is fast, and it has multiple locations across the globe. Are there ways around the controls set by Circle with Disney? The Disney circle would start working as soon as you switch it on and program it. What does all this mean for you, the internet user? For busy parents or grandparents, especially those not confident in their tech skills, Clean Router is faster and easier. Give our guys a call at 520-445-4673, shoot us an email at Support CleanRouter. Set the filtering for all unknown devices to the highest level of filtering. It'll be printed on a sticker on the back or side of your router. Here, you can see how Bria spent her two hours today.
Next
How does Circle by Disney work to filter content? : networking
Found this out when they doubled their data use last month! It's the option with a gray and white gear. So if you find your internet freedom has once again been unfairly restricted, check back in for new instructions. However, after trying Circle ourselves, we believe Clean Router can offer a superior filtering experience to Circle. Thanks for the wonderful review! This method teaches you how to turn the unit off completely. That said, by paying attention to how my children were getting around the controls, I have been able play defense and outsmart them. I can pause when I need to get their attention, and I can reward with extra time when needed.
Next
Circle by Disney
The very technique Circle with Disney uses to restrict your internet access. Come partner with us to block all online pornography from your home and take back control of the internet today! Anyways, I hope this guide has really helped the helpless out there. You can configure those to be filtered as well. A quick look on Reddit shows just how powerful a tool Circle with Disney is. I am still learning and tweaking the settings on my Circle. The first, most simple step is to hide your online activity from Circle with Disney. Is it necessary to restart the computer, for the change to go into affect? This iPhone or iPad now has unrestricted internet access.
Next